After Getting previews of Tech Gadget appearing in this year of 2013 at so called "CES ". Also known as "Consumer Electronics Show ". The Excitement and thrill of people for gadgets of their respective niche, got hiked upto two-to- three folds. Let it be "Chevrolet Mylink"in the Car Tech Category or be Furtue Tech "3D Systems CubeX" or be E-reader cum smartphone with full color LCD with awesome battery life "Yota Phone". Everybody got something to get provoked for.
Even though many peoples lack little more details about CES. So to counteract it , we decided to frame an article which would sufficiently cover fair amount of details about the Consumer Electronics Show.
C

onsumer

E

lectronics

S

how is shortly called CES. It was first held at New York City in 1967 as major technology related show. According to the sources it was having no less than 17000+ attendees and 100+ exhibitors. It was decided to organize it twice a year, namely "Summer Consumer Electronics Show " and "Winter Consumer Electronics Show" but due to factors, leading to the loss of popularity to the show finally it was decided to have one CES a year.
Points of Concerned:
CES is held in the month of January at LasVegas, Nevada, United States of America, every year.

Its not open to general public. according to sources business card or other business identification is needed.

Mainly at CES, previews of the products are hosted along with announcements of the upcoming products.
Best of CES 2013:
Though many of appealing products grabbed the attentions, but few were special and productive out of them which are as follows.
Samsung' s Multiview TV:

UN85S9 4K/UHD TV
Courtesy: Cnet
Courtesy: TheGeekIntel
Nvidia 's Android Handheld Project Shield
Courtesy: ObscureHandheld
Courtesy: Facebook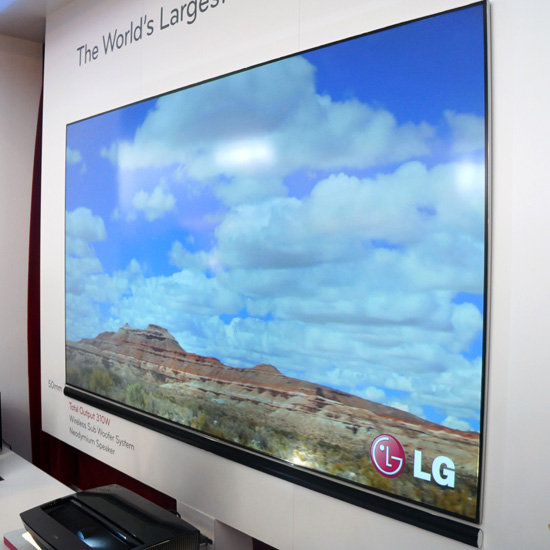 Courtesy: GeekSugar
These much info must had given you a major key points about the CES. Hope you liked this article do comment your responses , may be in future we would share much more about the product described in the article.